Opening a Bank Account in Costa Rica
If you've decided to move to Costa Rica you'll need to set up a bank account to either prove income source, or to have a way to deposit rental or company earnings into your bank account. While you'll definitely need to set up a bank account if you've applied for Costa Rica status, in some instances they allow the tourist and student to set up an account too.
In Costa Rica, you'll find a range of different banks. You may recognize Citibank or Scotiabank from Canada and the USA. There are also international banks with branches here.
You'll have the option to open up an account in Dollars or Colones —official currency of Costa Rica.
Setting up an account may be more cumbersome than setting up one at home. There can be a lot of paperwork involved. It's best to remain patient—it will be done in time. Even daily transactions may involve more  time.
Should you decide to open an account with a state-owned bank, there can be many benefits. For one, your deposits will be guaranteed. You'll also find more banks to do your banking, with extensive branches throughout the country. This is beneficial if you live in a remote part of the country. This can already cut down on part of the time required to bank in Costa Rica.
To begin the process, you'll start with a savings account. These usually offer a small amount of interest that can accrue over time. You will receive a debit card that you can use to deposit cheques at one of the ATM machines. The bank may also offer an international debit card that you can use in your home country, or when traveling abroad. If you choose to use a state-run bank, expect longer lineups on the 15th and last day of each month. You can avoid some of this by using the ATM.
You may choose to use a private bank. These will often be bilingual, and they'll have better service, and fewer lineups.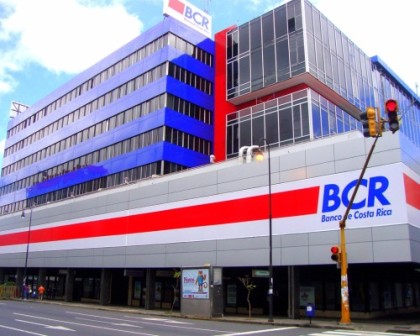 Before deciding to open a bank account, ensure that you have the following documentation with you, otherwise you'll have to return to your home to get it and waste more time.
You'll be required to have your DIMEX card—Documento de Identidad Migratorio para Extranjeros. Tourists need only show their passport, but if you're a foreign resident, you'll need to show this card. If you do not have residency it is much easier to open a bank account using a local corporation known as a Sociedad Anonima. A local attorney can help you set one up.
You'll also be required to deposit a minimum amount. Find out in advance if it's $25, or $1000. You'll need to show the bank a utility bill for proof of residence. You also need to provide a proof of income.
For USA citizens, you'll need to fill out several forms and documents to let the IRS know that you are opening an offshore bank account. Expect to be able to visit your chosen bank during the weekdays, from 9 am to 4 pm.
If you're considering purchasing property in Costa Rica, please give us a call and we can help you with your questions.