Costa Rica Private Schools
If you've decided to set up permanent residency in Costa Rica, you'll discover that there are many great schools where your children can be nurtured and be inspired to grow. The curriculum is diverse and promises to provide the growth needed to keep your child entertained and educated.
The following three schools are often chosen by new residents because their beliefs and goals will align with what you want for your children, while also providing a bilingual environment. Escuela Verde Costa Bellena, Uvita Christian Academy, and Colegio Delfines are three that are worth having a closer look at for your kids.
Escuela Verde Costa Bellena
The philosophy of Escuela Verde Costa Bellena is to nurture the entire child. Once they begin to feel accepted within their community, they'll be inspired to learn. The school aims to do this by allowing children to have a hands-on approach to activities, rather than merely observing. There are many activities planned throughout the year, including indoor and outdoor events. Students will receive a bilingual education in both English and Spanish.
This school encourages parents to take an active interest in their child's learning, and believes that the process of learning is more important than the final result. Students may enroll for pre-kindergarten up to sixth grade.
Uvita Christian Academy
Uvita Christian Academy provides an individualized learning environment to your children, all while teaching Christian morals and values. The school teaches in a bilingual environment, so students may develop both
English and Spanish skills. Graduates from the UCA will qualify for a USA high school diploma. Students from kindergarten to grade twelve will be able to study here.
Each student at UVA is treated as an individual. They'll receive their own study guides and individual attention from their teachers. The school is a flexible school, so that in the event of absences, the child may bring school work with them, whether they're sick at home, or travelling with family. There are separate learning centers for each grades level, and plenty of hands-on learning activities for all ages.
Colegio Los Delfines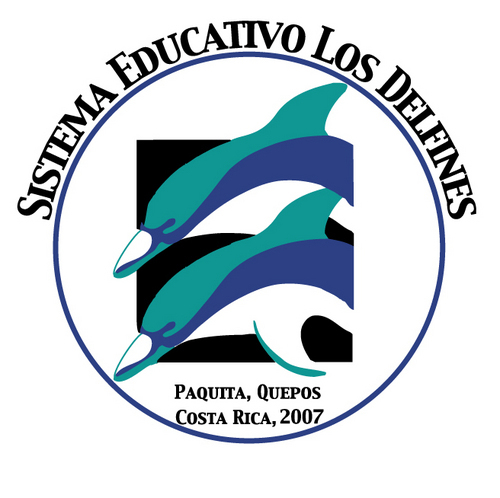 Colegio Los Delfines offers children a chance to be taught in English classes, and likes to place a strong focus on music, computer skills, and physical education. They focus on providing education while keeping children fit through a variety of physical activities. They believe in placing the student into their particular skill level, to keep them focused on learning. They offer classes from kindergarten to grade twelve.
The school has a variety of clubs for children to join, including the arts, music, soccer, and swimming. The school is located in Paquita, and encompasses over fifteen acres of land. The learning center has large classrooms, well-maintained sports fields, recreation areas, and green areas. The school has an Olympic-sized swimming pool. Children have plenty of space for learning, as well as providing a secure and nurturing emotional environment. All facilities are modern, and each class has its own bathroom.