How to Buy Costa Rica Real Estate
Buying property in Costa Rica is a simple process for foreigners and residents alike. Whether you are interested in Costa Rica condos for sale, houses for sale in Costa Rica, or property in Costa Rica, the process to find and purchase real estate in Costa Rica is the same.
The first step to buying Costa Rica Real Estate is to determine your budget and the type of real estate you would like to purchase. Are you interested in a condo or a house? Or would you prefer to buy land and build your own home? Each has distinct advantages, depending on your situation.
For example, if you build your own home, you can design exactly what you want; however, it can be difficult to manage a construction project from abroad. If you purchase a home, it may offer more privacy than a condo, but a condo is often easier to maintain than a home. Your future plans for the property will also be important in deciding what kind of Costa Rica real estate interests you. Are you relocating full time? If so, you might need a good school or hospital nearby. If you are purchasing a property as a vacation rental, proximity to the beach might be more important. The agents at Dominical Real Estate can help you determine what type of property would be best for your budget, needs and future plans.
After you've determined what you're looking for, it's time to start looking around and seeing what's out there. On Dominical Real Estate's website, properties are divided into homes, lots, condos, and farms. You can also browse by price, location, number of bedrooms, acreage, or a combination of all of these factors. By all means search the website on your own, but don't hesitate to contact Dominical Real Estate for suggestions. Our agents are familiar with all of our properties and can suggest excellent options that you might otherwise overlook.
Once you've done some online research, it's time to start planning a visit to Costa Rica! But before we get to the fun, it's important to be prepared for your trip. If you want to have the option to begin the purchase process during your visit, you will need to arrive with the appropriate paperwork to open an escrow account. In Costa Rica, all the purchase money for real estate goes through an escrow agent. The escrow agent collects funds from the buyer and distributes them to the seller and other interested parties at the time of sale. To open an escrow account, you will need documents such as proof of your identity and proof of legitimacy of the funds used to buy property. Previous years' tax returns often satisfy the proof of funds requirement, but each case is different! The agents at Dominical Real Estate can put you in touch with a reliable escrow agent who will help you determine what you need to open an escrow account in Costa Rica. Be sure to complete this step before you arrive in paradise!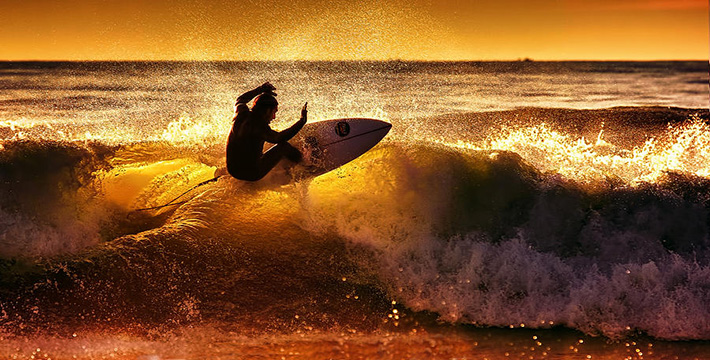 Now that you have the paperwork ready, the fun begins: visiting Costa Rica and looking at properties. We recommend leaving yourself at least several days during your vacation to visit properties with a Dominical Real Estate agent. It's best to leave yourself extra time for looking at real estate in Costa Rica in case you want to revisit a particular property at a different timebof day, or in case you realize that you're a lot more interested in the houses you're bypassing than the lots you're visiting and need to change course. If all goes well and you end up with extra free time, you won't have any problem filling it with surf lessons, waterfall excursions, or zipline tours!
If you find real estate in Costa Rica that you would like to purchase, you will need to make a written Offer to Purchase with the help of your Dominical Real Estate agent. This document will establish the purchase price and any special conditions upon which the offer is
contingent. For example, you may offer a certain price for a property contingent upon the property receiving abuilding permit before the sale. After the initial offer, there is usually some negotiation between buyer and seller until an agreement is reached. Your Dominical Real Estate agent will take the lead in these negotiations to ensure that you get the best value. Our agents are excellent atnegotiating an agreement to please all parties.
Once the Offer to Purchase is signed, it is time to meet with a Costa Rican lawyer to draft a Sale and Purchase Agreement. This is a detailed contract that sets out all of the terms of the transaction. It will also determine the length and scope of the due diligence period, which is very important. The due diligence period is the time given to the lawyers to research and resolve any issues relating to the property. For example, if the purchase was contingent on receipt of a building permit, the due diligence period would give the lawyers time to apply for and receive the permit before the transaction is completed. A good lawyer will be able to identify all of the potential issues that should be addressed during due diligence; be sure to let your lawyer know your future plans for the property and any questions or concerns you have. The due diligence period is typically 30 days but can be as short or as long as necessary depending on the circumstances. During this time, you and your lawyer may want to discuss the possibility of creating a Costa Rican corporation, with you as the shareholder, to hold title to the property.
Once the Sales and Purchase Agreement is signed, the final step is the closing. You will need to transfer the necessary funds into your escrow account before closing day. You don't need to attend the closing; the funds can be transferred by wire and your lawyer can represent you at the closing if you are unable to attend. Once the signing of documents and the transfer of funds is complete, you will be the proud owner of your dream, real estate in Costa Rica!
As you can see, buying property in Costa Rica is a simple process. It can be quite exciting, in fact, to learn more about Costa Rica and envision yourself in paradise. So whether you are looking for a condo, a home, a lot, or a farm, contact the agents at Dominical Real Estate today,and take the first step towards owning Costa Rica real estate and making your dream a reality!